Ashland, Virginia, is a charming town located 15 miles north of Richmond, Virginia. This town has a rich history, and the residents take pride in preserving the town's historical landmarks.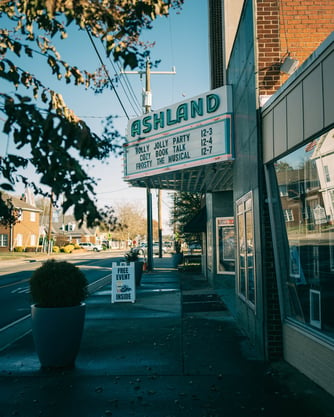 If you're considering a move to Riva Ridge, you'll enjoy an array of things to do in this adorable town. Here are a few things to add to your initial list:
Visit the Ashland Museum – The Ashland Museum is a hub for learning about the town's history. It exhibits artifacts that tell the town's story and provides visitors with information about its rich heritage.
Hop on Board the Train – The train station in Ashland, Virginia is known as the Ashland station was built in 1923 by the Richmond, Fredericksburg, and Potomac Railroad and currently serves Amtrak's Northeast Regional and Carolinian trains. The station is an example of Spanish Revival architecture and is listed on the National Register of Historic Places.  Enjoy a ride to DC, NYC and more from this great station!
Explore Randolph Macon College – This college is located in the heart of Ashland, and it boasts a beautiful campus. It's worth exploring the college grounds and enjoying its architecture.
Dine at Ashland's Restaurants – Ashland has some fantastic restaurants that offer American and international cuisine. You'll find everything from sushi to pizza, from seafood to burgers.
Enjoy the Arts Highlights – Ashland has a vibrant arts scene, with highlights like the Ashland Theatre and Gallery Flux. You can catch plays, musicals, concerts, and more.
When considering a move to Ashland, it's also essential to note that the town is conveniently located between two major cities; Washington, DC, and Richmond.
Richmond is just a 20-minute drive south of Ashland, and you'll find an endless list of activities to enjoy. Some highlights include visiting the Virginia Museum of Fine Arts or taking a paddleboat tour of the James River. You may wish to visit Maymont Park, which has vast gardens and a historic mansion, or take a stroll along Canal Walk.
Washington, DC is about a two-hour drive north of Ashland. You'll have the opportunity to visit iconic landmarks like the National Mall, the Smithsonian Museums, and the White House. Exploring Washington, DC could make a for a fantastic day trip from Ashland.
Overall, Ashland, Virginia is a beautiful place to live, and it offers a variety of activities to explore. It's location between Washington, DC, and Richmond adds to its appeal, making it an ideal spot to visit for locals and tourists alike.  With only 2 buildable homesites remaining, you won't want to miss the charm and appeal of both Riva Ridge and Ashland, alike.